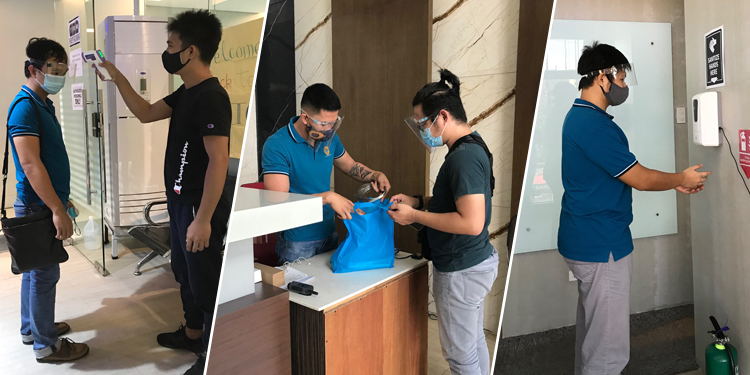 Policy and Practice in Health and Safety: Balancing the "new normal" while keeping COVID-19 in Check
From "Lockdown" to "Crackdown" — Covid-19 continues to threaten lives and havoc on economies around the world. Like many developing countries, Philippines reopens gradually, despite the fact that it dealt a brutal blow by the coronavirus.
With the Covid-19 threat still present, to help in the collective effort to mitigate the impact of the pandemic, Stilton Corporation believes that the new normal calls for new ways. Workplace guidelines, rules, and safety precautions that gone through certain strict reviews were fully implemented.
Let us walk you through some of Stilton's basic COVID-19 Office safety tips:

• Educate your staff on the signs and symptoms of COVID-19. 
• Allow fewer people in the office, skeletal work schedules to minimize the number of employees in a space at one time.
• Any employee who feels ill should stay home to prevent any possible spread of viruses in the office.
• Minimize physical contact for employees and recommend that employees MUST wear face masks and shield that can cover their nose and mouth while in the office.
• Discourage handshaking.
• Support employee hygiene by keeping tissues, hand sanitizer, alcohol, soap, disinfectant and wipes readily available to all employees .
• Checking temperatures at the door is the best way to scan employees and contactless automatic alcohol dispenser to keep them safe and hands-free.
A safety plan is never set in stone but there is perhaps no better balm for these difficult times than taking extra safety measure seriously, even while movements are restricted or risky, given the hustle and bustle of lives under the "new normal" we need to keep our lives in the fast lane.
Automatic alcohol dispenser placed around office to promote germ-free hands, secondary to washing hands with soap.