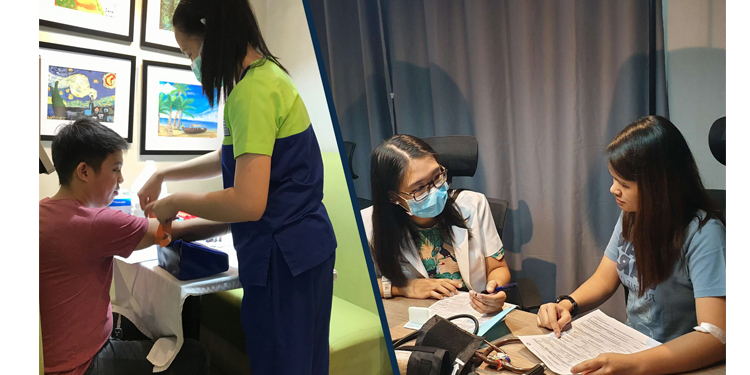 Stilton Corporation conducts APE for employees
To maintain occupational health and safety for the year, Stilton Corporation carried out its Annual Physical Examination (APE) in its office premises last February 1, 2020.
All employees participated in the onsite APE conducted by Exact Check Diagnostic Center, Inc. The tests performed include the checking of vital signs, vision acuity, a series of visual and physical exams, and laboratory tests. A short orientation tackling HIV and AIDS was provided to the company's staff to break the stigma and raise awareness about the disease. It was also an opportunity for the employees to talk about their health concerns with healthcare professionals.
Stilton, as a company that thrives in the exceptional service that each staff delivers, is committed to ensuring workplace safety and wellness. Hence, physical examinations are being carried out on an annual basis to help their employees determine the general status of their health and take proactive steps to improve their wellbeing. This ultimately provides the company with a healthier and more productive workforce that is dedicated to producing extraordinary service while also protecting its clients.